Director of Client Success
Erin Williams BAS, PRI
Our mission is to help you maximize your fundraising events and create memorable donor experiences.
About Erin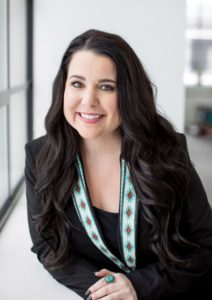 After earning a Bachelor's Degree in Communication, specializing in Public Relations from Greenville University in Illinois, Erin began her career in agriculture communication. During this time, she supported national fundraising campaigns and hosted various fundraising events in support of local and state food pantries. This cultivated a passion for fundraising, donor development and excellent guest experiences. Since joining Raising Paddles as a Fundraising Ambassador, Erin has completed training at the Professional Ringmen's Institute and recently graduated from World Wide College of Auctioneering. Now, she is on her way to earning certification as a Benefit Auction Specialist. Erin is excited to share knowledge and experience with you to help you grow!
Erin's Roots
Erin's father and his father before him have helped thousands of American farmers make profitable decisions. Her grandfather, Archie Williams, began Williams Fertilizer in 1970. Fifty years later, Erin's father, Kevin, still receives phone calls from agriculture dealers requesting  to speak to Archie about their fertilizer needs. He was an expert resource for many. He put the needs of his customers first and helped them reach their goals. Erin aspires to mirror her grandfather's noble efforts by serving as an asset to your team, prioritizing your needs and assisting you in pursuit of your goals. Erin's objective is your success.
Erin, along with your Raising Paddles auctioneer, will partner to bring you ideas and strategies to grow your fundraising. Consider her another asset and part of your team as you plan your event.
Organizations We Have Successfully Helped